Renting = Taxpayer Savings
Did you know that 99% of heavy equipment used by the federal government is purchased due to regulations predominately only allowing leasing or purchasing? The Government Accountability Office (GAO) found that federal agencies many times did not even perform a lease versus purchase analysis when making acquisition decisions leading to purchasing for nearly all decisions.

In comparison, it has been estimated that private sector companies rent nearly 60% of heavy equipment. Why? Because it saves money!

States and local governments are also increasingly turning to renting heavy equipment instead of purchasing or leasing to save taxpayer dollars. The Texas Department of Transportation estimates that its rental program has resulted in a positive financial impact of $10.8 million as of fiscal year 2016.

It's time for the federal government to join private sector companies and state and local governments across the nation. It makes no sense for the federal government to lease or purchase equipment when it would be cheaper to just rent the equipment and return it when the project is finished.

That is why I introduced the Federal Acquisition Savings Act to align the federal government's acquisition practices with those of the private sector while delivering taxpayer savings in the process. This legislation would require the heads of executive agencies to consider equipment rental in any cost-effective analysis opposed to leasing or purchasing.

It's past time for the federal government to get in line with the cost savings measures of businesses and state governments across the nation. This is a commonsense step in that direction.
From our Nation's Capitol CXXI
Monday, July 3, 2017: This weekend was very special for my family and I as we all gathered on St. Simons Island for the christening of my 16 month old grandson at St. Simons Presbyterian Church, the same church that his parents, my oldest son and daughter-in-law, were married in 2009. I also had the opportunity to speak at Sweat Memorial Baptist Church in Waycross during their "God & Country Celebration." This is always a great event and this year we enjoyed the music of the Waycross Brass and the Three Rivers Band, the beautiful singing of choirs and a fine message brought by Brother Freddie Smith. Today, my first meeting is with officials from McIntosh County as we discuss the assistance they received from FEMA after Hurricane Matthew as well as NWR Department of Interior revenue sharing.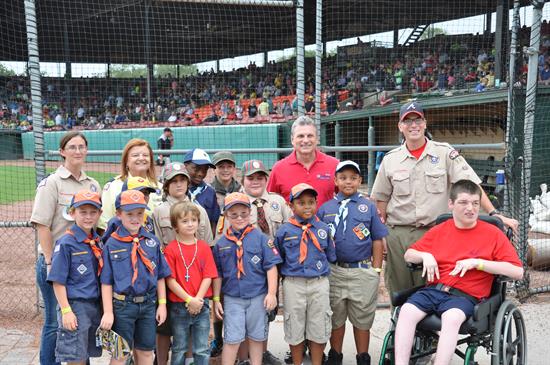 Congressman Carter at the Savannah Bananas game

Afterwards, I head to Bryan County where I tour the Pregnancy Care Center of Richmond Hill and get a first-hand look at the work this faith based center does to enable women to make pregnancy decisions in a non-judgmental environment. Next, I head to Daniel Siding Loop Road in Bryan County to tour the new fire and emergency services station that this growing community has recently added. My final stop of the day is at Savannah's historic Grayson Stadium where I am scheduled to throw out the first pitch, or in this case the first banana, at the Savannah Bananas baseball game tonight. Although I have heard much about their games, this is the first opportunity I have had to attend a Savannah Bananas game and I am truly impressed with the size and enthusiasm of the crowd and especially the great show and activities. Unfortunately, storms came through just before my opportunity to throw out the first pitch, make that first banana, and the game is rained out.

Tuesday, July 4, 2017: Today is one of my favorite days of the year - Independence Day. While still in Washington last week I made a video celebrating this special day. In case you missed it, a link to it can be found here. One of the reasons I love Independence Day so much is that I love parades and today I have the opportunity to participate in two parades.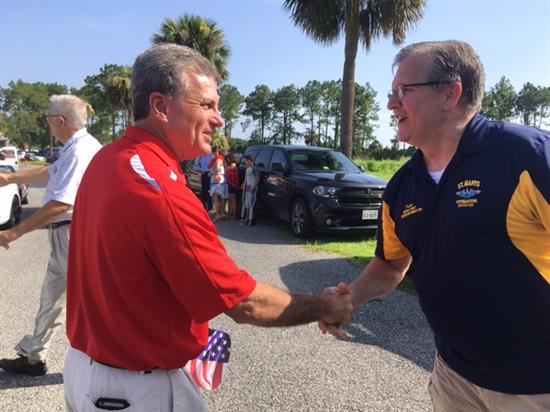 Congressman Carter at the St. Marys Independence Day parade

I begin the day in St. Marys in Camden County as we celebrate our nation's independence with a parade down one of the prettiest riverfronts in the country. This year's parade is led by our local military from Kings Bay Naval Submarine Base and, as usual, the weather is quite hot and the parade is great. Later that afternoon, I participate in the St. Simons Independence Day golf cart parade, and once again, the weather is hot and the parade is great. I love parades and I love Independence Day. Happy Birthday America!

Wednesday, July 5, 2017: This morning I'm at the US Customs & Border Protection (CBP) laboratory in Savannah where I have a briefing on the forensic and scientific arm of the CBP as well as a tour of the facility. At this location, CBP is involved in forensic and scientific testing in the area of trade enforcement, weapons of mass destruction, intellectual property rights and narcotics enforcement, and serves ports from Philadelphia, PA to Key West, FL. Afterwards, I head to my Savannah district office for a few meetings including one with Eveory-Aspen Scott, a Savannah native and recent Howard University graduate who has been awarded the Congress-Bundestag Youth Exchange Fellowship. Beginning at the end of this month, she will be spending the next year abroad in Germany as a participant in this exchange program that is funded through the United States Congress and German Parliament. I also have a meeting with my good friend, Tony Center, to discuss national issues and ways that bipartisanship can be encouraged. Next, I am honored to be the guest speaker at the South of Derenne Business Association monthly meeting in Savannah as I bring this group of mostly small business owners up to date on what is going on in Washington.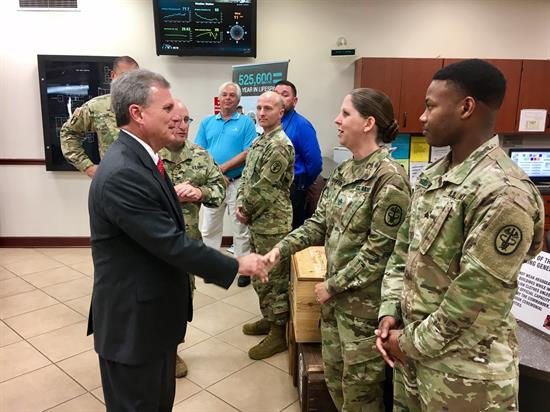 Rep. Carter at Winn Army Community Hospital

Next, I head to Fort Stewart in Liberty County where I tour Winn Army Community Hospital and see first-hand the quality medical services that support the Fort Stewart/Hunter Army Airfield community and enable sustained soldier readiness and support the families and soldiers for life. Later in the afternoon, I head to Ludowici in Long County where I tour the Long State Prison that houses adult male felons only and has a capacity of 228. As an annex of the Smith State Prison in Glennville, the prison, under the direction of Warden John Wayne Boyett, is a great example of how a corrections facility should be run.

Thursday, July 6, 2017: Today begins with an interview with Fox 28 in Savannah to discuss what Congress can do to help control the opioid epidemic by combatting pharmacy and doctor shopping. Next, I head to the Savannah Marriott Riverfront where I give opening remarks at the Facebook Boost Your Business Event sponsored by the Savannah Area Chamber of Commerce and Facebook. Before making my comments, I live stream an interview with Facebook experts to discuss how social media can help small businesses. After two meetings with constituents at my Savannah office, including one with the new DCG at Fort Stewart, Gen. John Richardson, I head to Blackshear in Pierce County to meet with Chamber of Commerce officials and Bill Wright, Chief Operating Officer for Georgia Senior Living Care, to learn of their plans to build a new senior care center at the Bluffs of the Satilla. Afterwards, I head to Alma and Bacon County where I tour the Alma Nursery & Berry Farms run by Lane and Brandon Wade before having a great meeting with Zach Johnson and other officials of the First National Bank of Alma to discuss banking regulations.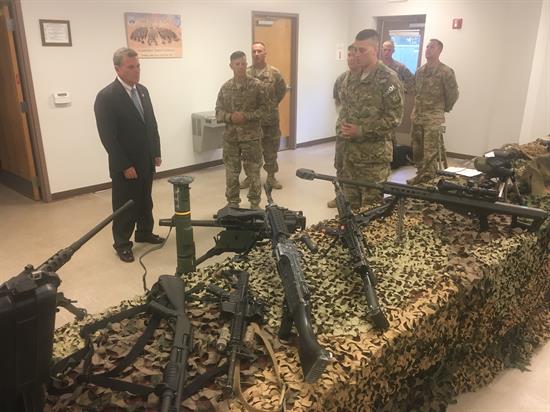 Rep. Carter at Moody Air Force Base


Friday, July 7, 2017: After spending the night in Waycross, I have an early morning radio interview with Laura Anderson and Bill Edwards with WTKS before meeting with my good friend, Waycross Ophthalmologist Dr. William Clark, who serves as the Chairman of the Waycross-Ware County Development Authority. Following a meeting with my friend and fellow pharmacist Kenny McCarthy, I head to Homerville for a meeting with Robert Varnedoe and other board members of the Clinch Memorial Hospital followed by a meeting with Clinch County Sheriff Raymond Peterson and his staff including jail administrator Patti Herrin. Afterwards, I head to Moody Air Force Base in Valdosta where I meet with outgoing Commanding Officer Col. Tom Kunkel and incoming Commanding Officer Col. Jennifer Short before receiving a briefing on the pilot training program for Afghan and Lebanese pilots and a great visit with the 820th Base Defense Group's Consolidated Operations Squadron (COS) to learn of their impressive mission tasks that protects, defends and fights to enable Air Force, Joint and Coalition missions.